Welcome to the Does Not Commute Wiki
Edit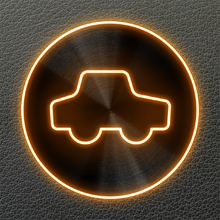 A iOS game and for Android all about Driving, strategies and power-ups.
Drivers (in order of appearance)
Edit
Dentist Charles Schneider
Postwoman Betty
Mrs. Mayfield
Mrs. Beck
Ambulance Driver
Ice cream man Hernandez
Mr. Baker
Ms. Santiago
Mr. Turner
Garbage man Dwayne
The man who calls himself Mr. Lee
Mrs. Clemons
Julia
Mr. Olsen
Ms. Fitzpatrick
The car without a driver
Mr. Mayfield
Mr. Beck
Dr. Trevino
Police officer Johnson
Ben Womack
Clark Jensen
A group of ornithologists
Jennifer Womack
Mr. Price
Irene Spencer
The Wilson family
Ms. Nelson
Mr. Hall
Mr. Satelle
Robert 'Crazy Bob' Foley
Mia Chaney
Mr. Grantham
Mrs. Griffin
Mrs. Harrington
Mr. Solis
Mrs. Decker
Mr. Diaz
Mr. Kirby
Alfie
Hot dog tuck owner Swanson
A Cro-Magnon and a fair maiden
Lord Ridley
Single man Donny
Mrs. Warner
Mr. Hughes
Mr. Spears
Mr. Griffin
Mrs. Grant
Mr. Ortega
Mr. Briggs
Mrs. Thiesen
Mr. Molina
Mrs. Smith
Mr. Ruiz
Mr. Shepard
Ms. Donnahue
Mr. Sculley
Ms. Dalton
Intelligent velociraptor Duncan
Mr. Ward
Mrs. Stewart
Mr. Ferssel
Dr. Brown
Max Fitzpatrick
Mrs. More
Mr. Lauper
Ms. Reid
Mr. Ashley
Death spirit Ni-Ko Bim-Zawang
There are 70 total unique drivers
Latest activity
Edit
Photos and videos are a great way to add visuals to your wiki. Find videos about your topic by exploring Fandom's Video Library.